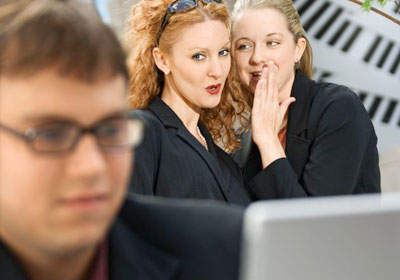 Sometime ago I wrote a blog post about my conversation in an online forum with HR professionals. I'm sad to say, the HR professionals I wrote about dismissed bullying, claimed I was exploiting conflict for my own profit, and said that targets are really just under performers who don't like being called out on their performance. I wrote that post because no one else had provided any insight into the minds of HR around the topic of workplace bullying, and I was trying to shed some light on their point of view, however dark it was. But, new research has revealed how HR professionals make sense of workplace bullying – valuable information for anyone talking about this topic with their own HR manager. Interestingly, the HR managers who participated in the study did not necessarily identify with a list of bullying behaviors or consider them bullying. For these HR professionals, what did constitute bullying was:
Intentionality – HR is concerned with whether the bullying is actually intentional, or if the target simply perceives it that way. If the bullying is indeed intentional, they consider it bullying. If the target only perceives it as intentional, it is not bullying. In other words, during an investigation HR would try to understand the motivation behind the bullying behaviors – under the premise that most people don't know they are bullying (and I would agree with that statement).
Outside confirmation – HR needs to have evidence of bullying before accusing the bully. Important outside confirmation consisted of someone else, other than the accuser, verifying the situation. For targets, this means having witnesses willing to speak up is important to making a successful complaint (i.e., being heard).
Getting a feeling – HR often must rely on their gut feelings when deciding whether a complaint is valid. In this study, the participants talked about the fact that they would ultimately have to "read between the lines" or "put two and two together." For targets, this means gathering as much evidence of bullying as you possibly can, and presenting it in a logical and clear format, is going to be helpful in inspiring that gut feeling.
In addition, according to these research participants bullying did border on harassment, and they indicated that most HR professionals would likely deal with bullying in the same way that they would a complaint of harassment. According to Renee Cowan, the researcher who conducted the study, "In effect… (for HR) bullying is like harassment but is a type of harassment not clearly defined and does not, in many countries, legally rise to (that) level." Ultimately, the HR professionals participating in the study conluded that making sense of bullying "is complicated." They likened it to the famous Supreme Court Justice who exclaimed that he'd know porn when he sees it… it's not always easy to clearly state one way or the other. They also claimed that because there is no general consensus on what bullying entails, and no guidelines on how to resolve it, it makes for a wide variety of interpretations.
My advice to HR: With the help of your employees, determine what behaviors are appropriate in your own workplace, and what behaviors would be considered bullying in your own workplace. Put both lists in a healthy workplace corporate policy that describes the potential rewards for engaging in appropriate behavior, and the potential consequences for bullying. Problem solved. You don't need the law to tell you what to do – as stewards of employee engagement, you have a responsibility to your organization to take these steps. As purveyors of humans as resources, you have an obligation to your employees to set up these guidelines.
This article is a (very short) summary of this research article: Cowan, R. L. (2012). It's Complicated: Defining Workplace Bullying From the Human Resource Professional's Perspective. Management Communication Quarterly, 26(3), 377-403.